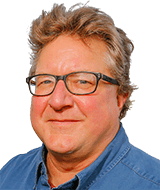 Singer Johnny Rawls and Toledo-area talent have done it again: Their collective efforts have resulted in a Blues Music Award nomination for a second time.
The BMAs are the blues equivalent of the Grammy awards.
Mr. Rawls was nominated for his latest album, Where Have All the Soul Men Gone, which was reviewed in The Blade on Nov. 24.
It was nominated for Soul Blues Album of the Year, and Mr. Rawls also was nominated for Soul Blues Male Artist of the Year.
The winners will be announced during a virtual presentation June 6.
Where Have All the Soul Men Gone is his third album in recent years which involves Toledo-area producers, recording studios, and musicians.
Released on the Waterville-based Third Street Cigar Records album label, it includes local musicians Travis Geiman on trombone, Mike Williams on alto saxophone, and Larry "Entertainment" Gold on guitar.
Recording duties were divided among two continents, some songs at Heyman Studios in Copenhagen, Denmark, in February, 2020 and others at Bigfoot Studios in Waterville in June.
It is the third Rawls album produced by John Henry, a Waterville businessman, blues aficionado and longtime Rawls buddy who is a founding member and former president of northwest Ohio's Black Swamp Blues Society.
Engineering duties were split between Christian Heyman Zinckernagel of Heyman Studios in Denmark and Travis Geiman of Bigfoot Studios in Waterville.
The first album Mr. Rawls recorded on the Third Street Cigar label was in 2018.
I'm Still Around was named Soul Blues Album of the Year by the Blues Music Awards and Living Blues magazine.
His 2019 release, I Miss Otis Clay, was a fine tribute to the rhythm-and-blues/soul icon with whom Mr. Rawls was friends for 40 years.
Mr. Clay, a member of the Blues Hall of Fame, died of a heart attack in 2016, and the Waterville and Denmark studios also worked together on recording Mr. Rawls' tribute.
First Published January 28, 2021, 1:21pm
https://www.toledoblade.com/a-e/music-theater-dance/2021/01/28/combined-efforts-of-johnny-rawls-toledo-area-talent-result-in-another-blues-music-award-nomination/stories/20210128109